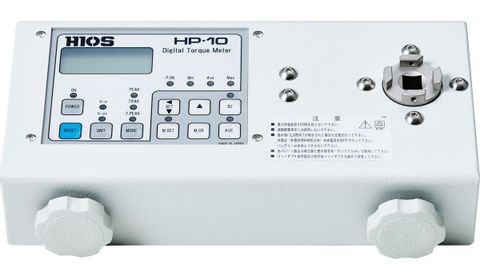 HIOS Torque Meter HP-10
HIOS Torque Meter HP-100 can be used for making torque settings on electric screwdrivers, checking the torque of torque wrenches or measuring torque of various rotating units, etc.
● Measured data can be imported to a computer.
● Up to 100 data items can be stored in the memory and controlled (applicable to HP and HDP only).
● With one unit of Torque Meter, max, min, and ave torque values can be measured (applicable to HP and HDP only).
● New product, HP-1 is ideal for measuring 10N・cm or smaller torque.
● Torque for both clockwise or counterclockwise can be measured.
● As a standard specification, data output and analog output are available.
● We offer calibration and maintenance services.
● "Inspection Report" is attached to all the Torque Meters.