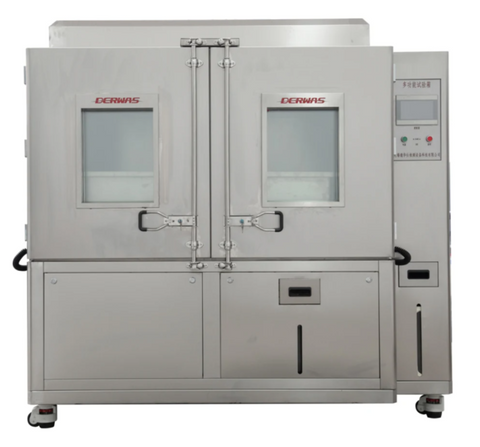 Temperature Humidity Vibration Test Chamber Oven DHS-YW-90
The temperature/humidity/salt spray composite test chamber is the most realistic natural condition in the accelerated corrosion test. It is simulated in the most common conditions in the natural environment and combined with several times the harsh conditions of the natural environment. The combination of salt spray, dryness, wetting, standing at room temperature, low temperature, etc. can be tested in any order or separately. The main test items are applicable to products that are used under severe environmental changes, such as automobile and motorcycle parts, aviation equipment, photographic equipment, building materials, electrocoating coatings, and electronic motor systems.
Characteristics:1. Using LCD digital display color touch screen temperature and humidity controller, the temperature and humidity test curve can be completely recorded.
2. Control mode: temperature, humidity, temperature and humidity can be used to control the program.
3. Program group capacity: 140Pattern (group) 1400Step (segment) Each group of programs can be set up to Repest99 segment.
4. Each execution mode time can be arbitrarily set to 0-999 hours and 59 minutes.
5. Each group can arbitrarily set part of the cycle 1-999 times or all cycles 1-999 times.
6. With power-off memory function, after the power is restored, the last completed test can be continued.
7. Can be connected to the computer RS232 interface.